[text_block style="style_1.png" align="left" font_size="18″ font_color="%23000″]
About Us
Dear Friend,
This is Fra (Francis) Oaks, I enjoy teaching and I never stopped learning, training myself and applying what I was learning.
Here you may download my knowledge and experience. I like to pass on to you products and solutions which we believe are ethical and that may take you on the road of stable abundance. For some of them you might be charged, but for most info you will not.
So take this opportunity.
Of course we cannot provide you with any promise or guarantee that your life will improve following our suggestions. But we talk from our practice and experience.
So, it is a good starting point.
I have a degree and master in engineering, a top MBA and world wide business experience. I have been running multi-million companies myself. I have helped other people to run theirs.
Now is your the turn.
The business world is going faster and faster. And the only way to stay above is to surf the waves and to leverage the changes.
So train yourself, invest in yourself and stay on the top.
Here we are focusing on Successful Online Marketing and related opportunities.
Thank you for your interest,
yours,
To Your Success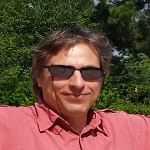 Fra Oaks
MD, Eng, MBA


P.S.
If you were taking away only 1 thing form here, please take the following with you:
You are the most valuable asset you have
for changing your situation and your environment.
So Invest in yourself.
You might contact us via the Support Desk[/text_block]